Our Kamo Atelier had to close in 2020. The rent was increased and the artists had to leave the area.
Impuls 2018 is going on with concerts in october and november in Sachsen Anhalt .
New music for newcomers :) I am proud to say that i had the honor to design
the whole print communication of this edition!
With birds as main theme, which is one of my favorite subject.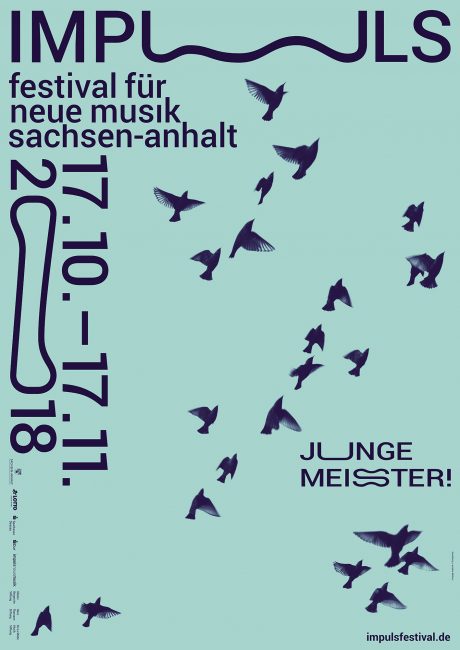 I tried the risoprint for the first time!
Din A4 Ivory paper 160g. 2 colors: medium blue, red.
Thanks Luca for mastering and make it perfect.
You can also come here and let make your own!
Inkwell shop, Kienitzerstrasse 103, 12049 Berlin.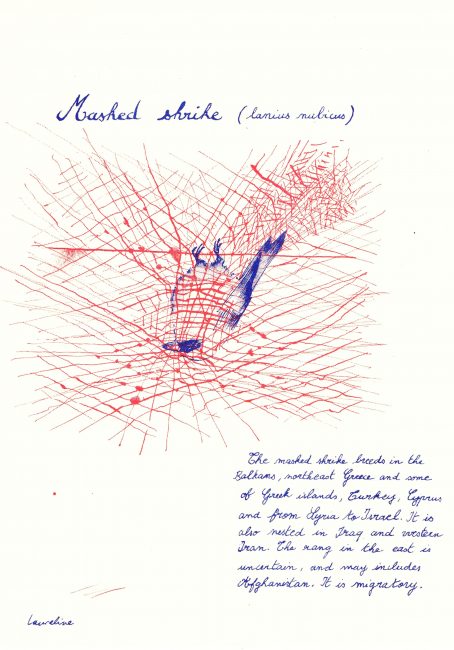 The half of the debt, also in Sofia, on the security gard cabin!
Risky but not as much as on the house of  the skull… :)
thank you so much!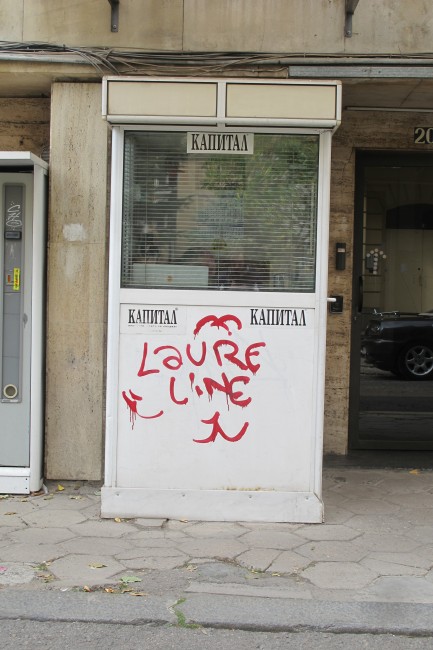 A friend travelling to Sofia payed the first quarter of his debt. WAAAA…I'm sooo pleased!!!!
благодаря!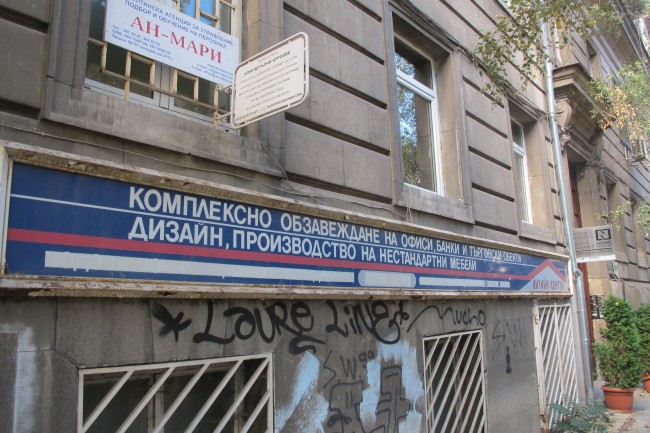 Winter is coming, ( and i'm not the only one who said that), so i beginn finally, finally, with my new comic project. Winter is perfect to seat, listen to music, and draw. I am at writing the story and draw the first sketches. Please be nice to me until i'm finished. I am artist in crisis when i work on this project. Some pictures are coming soon…Thema: of course women, and life, and magic…
Because of  a technical support request, i met the french artist The Wa ( www.the-wabsite.com) and i helped him printing the first prototype of his huge (and beautiful on my mind) visit card, on handmade paper (made out toilettpaper). It's also a playful quotation of the movie American Psycho.
The whole process was shown as an installation, as a part of a one week collective exhibition, LindenStrasse 20-25, next to the Jewish Museum, on the 3. Floor. Until Saturday 17. Sept. with Finissage Party. If you like to enjoy pure Berlin young contemporary artists, you will be pleased.
I recently moved from the studio in the Hobrechtstrasse to the Kamo atelier, in the Kienitzerstrasse. New nice people, artists, designers, from  everywhere in Europe. We had a memorable party for 48 stunden Neukölln.
And Art also of course. I helped the colleagues Giada, Luca and John building the exhibition Amate Paper, which showed filigree traditional cut-out made by the Otomi people (pre-Aztek folk) living in the little village of San Pablo in Mexiko. They use it for shamanic rituals. You can buy a piece with contacting info [ at ] vetroeditions [dot] com.
I also designed and sprayed a flag to hang on the street, inspired by the shamanic art and the discussion we had alltogether about what shall be our studio. Pablo, Alberto and Cecilia participated to the fabrication. It was cool to work together for the first time!